GM Mosquitoes Reduce Dengue Fever Cases by 91% in Piracicaba, Brazil
July 20, 2016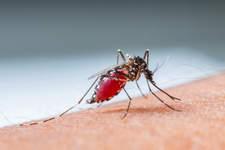 A year after the genetically modified Friendly™ Aedes mosquitoes were launched in Piracicaba, Brazil, the Epidemiologic Surveillance service released new data which showed a 91% reduction in dengue fever cases in the CECAP/El Dorado District. Dengue fever cases decreased to just 12 in 2015/2016, against the 133 cases in the previous year. According to Epidemiologic Surveillance, the rest of the municipality saw a 52% reduction in dengue fever incidence during the same period, from 3,487 cases in the 2014/2015 period to 1,676 cases in 2015/2016.
The report also showed that in 2015/2016 dengue-year, the rate in CECAP/El Dorado was 45% lower than the rest of the municipality, whereas it was 195% larger in the previous year. The latest data roundup also reports zero cases of Zika and chikungunya in CECAP/Eldorado.
"Over the course of one year, we were able to bring the dengue fever incidence down by more than 50% in Piracicaba. In CECAP/Eldorado, where we had the Friendly™ Aedes project, the reduction was extraordinary, going over 90%," says Pedro Mello, the city's Secretary of Health.
Produced by Oxitec do Brasil, Friendly™ Aedes have been used in Piracicaba since April 30, 2015, when the first insects were released in CECAP/Eldorado. For more details, read the news release at the Oxitec website.
Biotech Updates is a weekly newsletter of ISAAA, a not-for-profit organization. It is distributed for free to over 22,000 subscribers worldwide to inform them about the key developments in biosciences, especially in biotechnology. Your support will help us in our mission to feed the world with knowledge. You can help by donating as little as $10.