ISAAA's Monthly Reach Hits 208 Million
July 1, 2020
One of ISAAA's principal goals is to impart science-based knowledge to all stakeholders. The information only becomes valuable if it reaches the public and promotes acceptance or influence on the decisions and actions of key stakeholders. Thus, ISAAA measures the multiplicity of the information it shares with the public through mentions, reach, and media impressions.
From May 22 to June 26, 2020, ISAAA has been mentioned 1,475 times and reached 207.8 million individuals online, according to Mention, a media monitoring tool. Most of the mentions were posted on Twitter (84.2%). The top country reached was the US (23.4%) and the major sentiment exhibited in the posts was positive (50.5%). The main topics of the mentions were ISAAA, crop, development, and production, indicating the relevance of ISAAA in the agricultural and food sectors.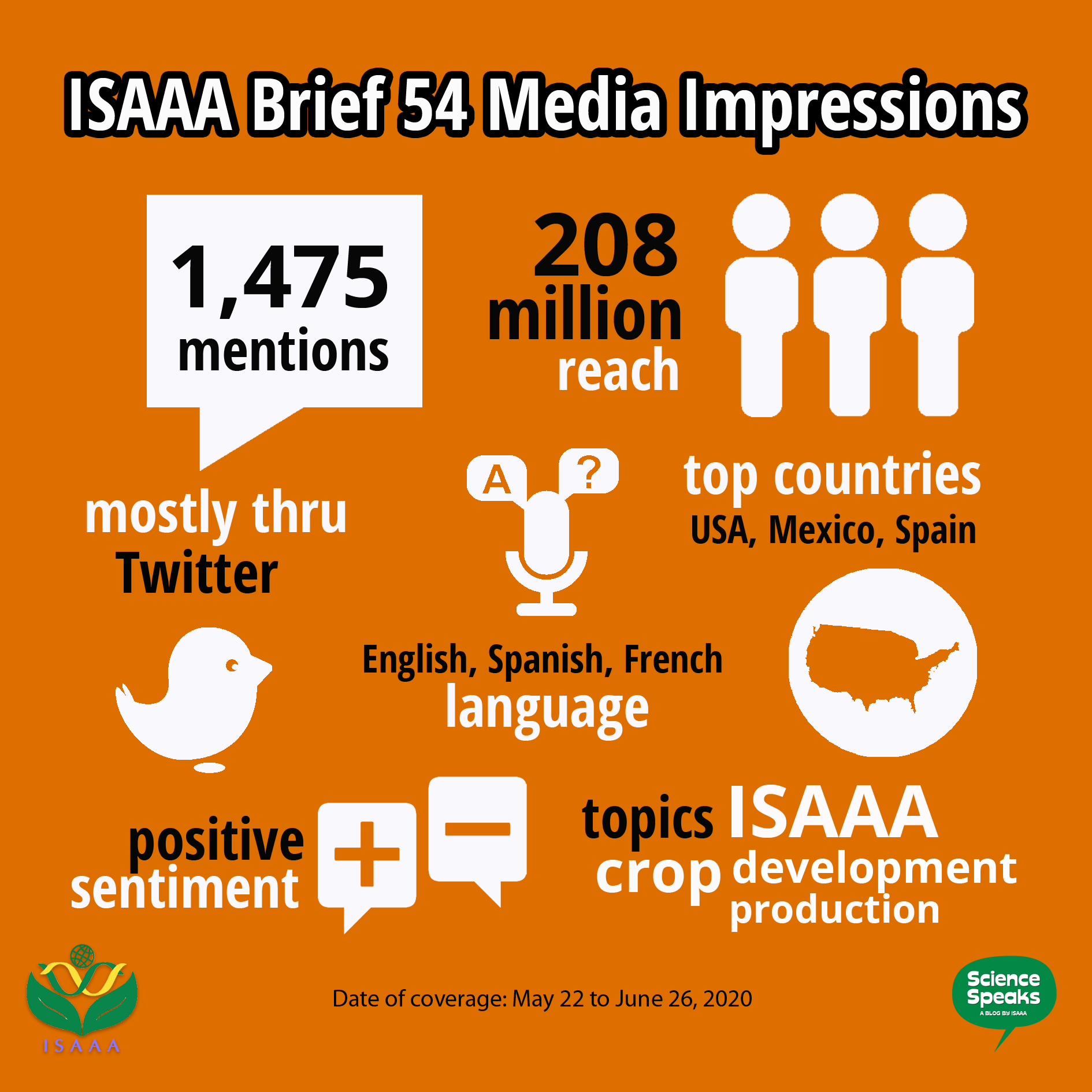 Science Speaks is ISAAA's Blog hosted by the ISAAA website and publishes weekly blog articles to help share, disseminate, and promote scientific knowledge and its vital role in achieving global agricultural sustainability and development. Your support to Science Speaks will help us in our goal to promote scientific knowledge. You can help us by donating as little as $10.