News
Africa
Farmers across Uganda have continued to mount pressure on local leaders and government to allow them to grow biotech crops on their farms. This was during a series of agricultural biotechnology and biosafety awareness activities organized by Uganda Biosciences Information Center (UBIC), together with other biotech stakeholders between June and October 2018. These workshops brought together extension services, farmers, community, religious and cultural leaders.
Mr. Deogratius Eteru, a retired civil servant and farmer leader from eastern Uganda, expressed disappointment over Uganda's Parliament for delaying to enact a legislation that would allow them to access disease resistant cassava varieties. "We have been waiting for the biotechnology law since 2012 so that we grow disease resistant biotech cassava. Why should we continue to grow disease prone cassava varieties yet we know scientists at NARO have superior varieties?" Mr. Eteru noted.
During Uganda's Independence Day celebrations in central Uganda, farmers who stopped by the UBIC tent consistently asked why they cannot access the disease resistant and drought tolerant crops. They were not interested in the process, but in the products. In another related activity with Uganda National Farmers Federation (UNFFE), the largest umbrella body for farmers, farmer leaders promised to work with NARO and UBIC to develop a more structured engagement on agricultural biotechnology with the various UNFFE networks across Uganda.
The president of UNFFE, Dr. Dick Kamuganga, noted that such an arrangement would make farmer leaders lend their support to the voices of scientists. He explicitly offered the support of his trained team in pushing for the passage of the Biosafety Act 2017. World Food Day celebrations in the semi-arid areas of the northeastern region provided an opportunity to educate the populace about modern agricultural biotechnology and the importance of regulatory systems. Farmers look forward to accessing crop varieties that are drought resistant.
For more details, send an e-mail to ubic.nacrri@gmail.com.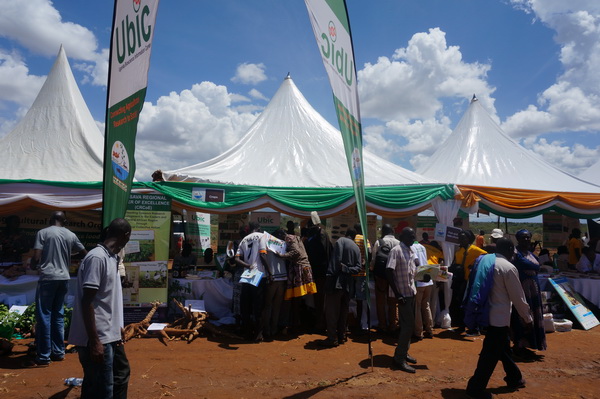 [ Send to a Friend | Rate this Article ]
---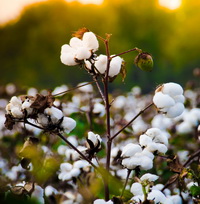 Kenya's President Uhuru Kenyatta has instructed the Ministries of Health, Agriculture and Trade, Industry and Cooperatives to explore the possibility of farming Bt cotton to revitalize the country's cotton sub-sector. In his Heroes' Day address to the nation, President Kenyatta directed the three ministries to work together and come up with a quick mechanism to revive the production of cotton, including the possibility of introducing biotech cotton.
The President's directive marks a big step towards commercialization of the crop which is now undergoing National Performance Trials (NPTs). The pronunciation adds a fresh impetus to the 'Big Four' Action Plan, aimed at accelerating the country's economic growth. Under the Plan, the government banks on Bt cotton adoption to revive the textile and apparel industry and increase the contribution of the manufacturing sector to the country's GDP from the current 9.2 percent to 20 percent by 2022.
As part of the revitalization process, the government aims at creating 680,000 direct jobs through cotton farming, 210 jobs at ginning level, 6,000 at integrated mills and 25,000 at garments manufacturing. The revival will further create an import substitution of Ksh1.2 billion ($11.87 million) and enhance self-sufficiency of lint for exports that will earn Kenya Sh8.75 billion ($86 million) in foreign exchange.
Only 30,000 farmers are currently cultivating cotton while the industry has the potential to support over 200,000 farmers. According to the country' Fiber Crops Directorate, domestic market demand for lint is 140,000 bales against a production of 21,000 bales. "Cotton farming was once a major source of income and livelihood for many people in this region," lamented the President.
Adoption of Bt cotton is expected to boost productivity from the current estimate of 572 kg/ha to 2,500 kg/ha, and lower the cost of production by 40%. The presidential nod for genetically modified (GM) cotton cultivation comes in the wake of a study tour of India's cotton sub-sector by Kenyan policymakers. India's biotech cotton success story convinced the policymakers that the improved crop will make a big contribution towards resolving cotton farming woes in the country.
For more information, contact Dr. Margaret Karembu at mkarembu@isaaa.org.
[ Send to a Friend | Rate this Article ]
---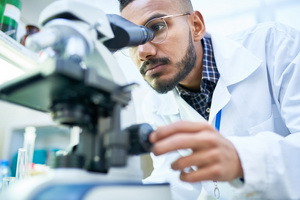 The Ethiopian government is counting on agricultural biotechnology to sustain national economic growth, the country's State Minister of Science and Innovation, Dr. Shumete Gizaw, has revealed. Speaking during the opening of a technical communications workshop for biotechnology and biosafety scientists in Addis Ababa, the State Minister said the government has reaffirmed its commitment to poverty reduction through policies that support biotechnology research and innovation.
Dr. Gizaw voiced the government concern over the poor state of food security in the country due to the effects of climate change. "Historically, Ethiopian food production has severely been affected by rainfall variability, extended drought, crop failure, and famine. We believe that agri-biotechnology can help combat the effects of climate change on our food systems," he observed. He also presided over the launch of a communication strategy for Ethiopian Biotechnology Institute (EBTi), which has an overarching goal of improving the knowledge and awareness in biotechnology and biosafety among stakeholders nationally. It is also targeted at enabling members of the public to make informed decisions about appropriate uses of biotechnology by providing accurate information about the benefits, risks, and impacts of crop biotech in a timely manner.
The Minister acknowledged the importance of an effective communication strategy and a functional biosafety system, without which it becomes difficult to pursue safe biotechnology development and tap benefits of the technology in the country and the region. "EBTi is mandated to provide an appropriate and effective implementation of agricultural biotechnology research and communication with the involvement of key national and international stakeholders," Dr. Gizaw remarked.
EBTi Director General, Dr. Kassahun Tesfaye, explained that the strategy will provide a national communication and outreach program that allows policymakers and key stakeholders to share knowledge and make informed decisions that enhance the acceptance and use of the technology and help achieve national goals.
For more information, contact Dr. Kassahun Tesfaye at kassahuntesfaye@yahoo.com or kassahun.tesfaye@aau.edu.et.
Americas
Researchers from Cornell University and the United States Department of Agriculture (USDA) will tap into the genetic information of more than 700 species of related grasses, in hopes of making maize and sorghum more productive and resilient to extreme weather brought about by climate change.
The researchers will look into the Andropogonae tribe of grasses, which includes maize, sorghum, and sugarcane. They will mine genes of grass species that are closely related to these major crops, encompassing roughly 1.5 billion years of evolutionary history.
Advanced genomic techniques will be used to sequence the genomes of the Andropogonae grasses. Once the genomes of more than 700 species are sequenced, each species will be compared with one another and to maize and sorghum. The researchers plan to identify functionally important base pairs (basic units of DNA double-helix) in the genomes that may be mutated in maize and sorghum.
For more details, read the Cornell Chronicle.
[ Send to a Friend | Rate this Article ]
---
Genome-edited crops are not regulated in the US, as regulators focus on the product and not the process, that is, as long as the GE product lacks recombinant DNA, no plant pest or pesticidal effect, and is as safe for food as the traditionally bred one, it is not subjected to regulation. Scientists Jeffrey Wolt and Clark Wolf of Iowa State University mentioned in their provisionally accepted article in Frontiers in Plant Science that regardless of this decision, "societal uncertainties" are still present, moving regulators to seek ways to modify the existing definition of biotechnology products and address these uncertainties. The authors mention that the laws and constitution related to the US Coordinated Framework for Biotechnology have major roles in decision making regarding the regulation of gene edited crops.
For more information, access the full article in Frontiers in Plant Science.
[ Send to a Friend | Rate this Article ]
---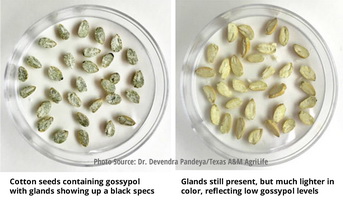 The U.S. Department of Agriculture's (USDA) Animal and Plant Health Inspection Service (APHIS) announced the deregulation of genetically engineered cotton with ultra-low levels of gossypol in its seed, which was developed by experts at Texas A&M University.
Gossypol is a natural compound present in the pigments of cotton plants which protects them from pests and diseases. Scientists at Texas A&M modified the cotton plant to produce protective levels of gossypol in various plant parts but reduced in the seed. Low gossypol in the seeds is beneficial for agriculture because it reduces the refining cost of cottonseed oil and expands the application of cottonseed in the livestock and aquaculture feed industries.
After considering all the public comments about the draft plant pest risk assessment (PPRA) and draft environmental assessment (EA) of the GE cotton, APHIS conducted a thorough review of the potential environmental impacts in its final EA pursuant to the National Environmental Policy Act, and reached a finding of no significant impact (FONSI).
APHIS concluded in its final PPRA that the GE cotton is unlikely to pose a plant pest risk to agricultural crops or other plants in the US and is deregulating this variety of GE cotton effective on October 17, 2018.
Read the media release from APHIS and Texas A&M AgriLife Today.
Asia and the Pacific
Researchers from The University of Western Australia (UWA) have found that the enzyme ATP Synthase plays a critical role in how plants respond to the cold. Dr. Nicolas Taylor from UWA's School of Molecular Sciences and the ARC Centre of Excellence in Plant Energy Biology (PEB) said that climate changes make it increasingly important to understand how plants respond to temperature.
Dr. Taylor said that their study observed plants in near-freezing conditions where they saw a decrease in the production of ATP, a plant cell's main energy currency, which led to reduced growth. "Based on a number of international studies, it was previously thought that other components of energy production were more sensitive than this enzyme, however, we were surprised to identify ATP Synthase as the culprit."
Dr. Sandra Kerbler, from UWA and PEB said the benefits of understanding a crucial enzyme for energy production being so sensitive to cold was of great use to the agricultural industry and to the future of producing frost-resistant crops. "The research has changed previous thoughts of how plants cope with temperature stress and has highlighted new angles for investigation," Dr. Kerbler said.
For more details, read the news article from UWA.
[ Send to a Friend | Rate this Article ]
---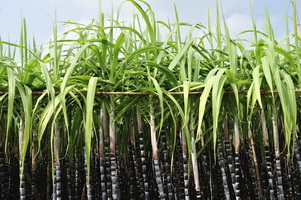 The Government of Indonesia has approved the first genetically modified crop which will soon be commercialized in the country.
The biotech sugarcane event NXI-4T which contains betaine gene was developed by the state-owned sugar company, PT Perkebunan Nusantara XI (PTPN XI). The gene expressed osmoprotectant compound which was introduced using Agrobacterium tumefaciens-mediated plant transformation. The GM crop was developed through the collaborative efforts of PTPN XI, Jember University, and Ajinomoto Company. The biotech sugarcane can produce 10-30% more sugar than conventional parental lines under drought conditions.
The feed safety approval has been granted by the Ministry of Agriculture in August 2018. The next step of the developers is to plan the commercialization of the biotech crop to meet the demands for sugarcane and its by-products in Indonesia.
For more information, send an e-mail to catleyavanda@gmail.com.
Europe
A 12-month program commissioned by LEAF Education with support from Rothamsted Research surveyed 1,000 12 to 18-year olds in the United Kingdom and interviews with 60 teenagers at a 'Teenager Empowerment' event attended by LEAF's Honorary President, HRH The Countess of Wessex in September.
More than 75 percent of the teenagers who participated in the survey strongly believe that science and innovation are the key to a sustainable future for farming. A high percentage (87%) of survey participants agreed that young people should be more interested in how food is produced and where food comes from, with 41% firmly believing it.
Professor Angela Karp, Director for Science Innovation, Engagement and Partnerships at Rothamsted Research said she hoped the research will help shape new strategies and priorities for the food and farming sectors to more effectively connect with young people. She added, "Today's teenagers are the farmers, consumers – and scientists – of tomorrow, and what they think about farming will have a huge impact on the wider industry over the coming years, including implications for the future of research institutions such as Rothamsted."
For more details, read the news release from Rothamsted Research.
[ Send to a Friend | Rate this Article ]
---
Biologists from the University of Zurich (UZH) have discovered that the plant hormone strigolactone could make space farming a possibility. The research group of Lorenzo Borghi of the University of Zurich and Marcel Egli of the Lucerne University of Applied Sciences and Arts focused on the process of mycorrhiza, a symbiotic association between fungi and plant roots. Through mycorrhiza, the fungal hyphae supply plant roots with additional water, nitrogen, phosphates, and trace elements from the ground. In return, they get access to sugar and fat produced by the plant. This symbiosis is stimulated by hormones of the strigolactone family, which most plants secrete into the soil around their roots.
In space, cultivated plants have to contend with low-nutrient soil and microgravity. To look into the effects of these environmental conditions on plant growth, the researchers cultivated petunias and mycorrhizal fungi under simulated low gravity conditions. Petunias provide a model organism for plants of the nightshade family (Solanaceae), which includes tomatoes, potatoes, and eggplants.
The experiments revealed that microgravity hindered the mycorrhization and thus reduced the petunias' uptake of nutrients from the soil. But strigolactone counteracted this negative effect. Plants that secreted high levels of strigolactone and fungi which the researchers had treated with a synthetic strigolactone hormone were able to thrive in the low-nutrient soil despite the microgravity conditions.
For more, read the press release from UZH.
Research
Good grain characteristics during drought are highly important in the development of abiotic stress tolerant wheat. The SUT group of genes is known to play a role in the mobilization of sugars to the grain.
In a study by researchers from Murdoch University in Australia, these SUTs are characterized in terms of gene expression by sampling for plant's stem, leaf sheath, rachis, lemma, and developing grain before flowering and grain maturity in two drought tolerant wheat varieties, namely, Westonia and Kauz. They determine the plants' grain weight, thousand grain weight, kernel number per spike, biomass, and stem water-soluble carbohydrate and analyze the correlation of these traits with the SUT gene expression. Results showed high expression of TaSUT1 in all sampled organs, especially in the grain. TaSUT1 high expression is correlated with high grain yield in Kauz and with thousand grain weight in Westonia.
For more information, read the article in Plant Molecular Biology.

New Breeding Technologies
Scientists continue to dig deeper into the Cas enzymes to further improve CRISPR-based genome editing technologies. A new addition to these enzymes is Cas14, which was discovered by researcher Lucas Harrington from University of California Berkeley and colleagues.
In the study published in Science, the researchers describe the characteristics of Cas14 in terms of size, gene architecture, phylogeny, ability to associate with RNA components, ability to cleave DNA, and PAM requirement. Results showed that Cas14 is a small enzyme, which is half the size of previously known CRISPR RNA-guided enzymes. It was found to occur exclusively in a group of symbiotic archaea, the members of which have small genomes, and has similarities with previously characterized enzymes like C2c10 and C2c9. Cas14 is also able to perform programmable RNA-guided cleavage in the single-stranded DNA, making it the smallest known CRISPR enzyme that can do so. It also does not require a PAM sequence, a recognition site of most Cas enzymes, to function. Overall, the researchers discover 38 CRISPR-Cas14 systems that they grouped into families, namely, Cas14a to Cas14h. These systems may be used in studies that need targeting of single-stranded viruses.
For more information, read the article in Science.
[ Send to a Friend | Rate this Article ]
---
Genome editing has drawn much attention of scientists and breeders to address the growing need for food security globally. Since 2013, publications talking about CRISPR-Cas-based genome editing has been growing. This technology has been applied in crops including horticultural ones.
In a review paper, researcher Alessandra Koltun from State University of Maringa in Brazil and colleagues evaluate the applicability of CRISPR-Cas systems in horticultural crops, such as fruits, vegetables, flowers, and medicinal and aromatic plants. In the paper, the authors comprehensively describe how CRISPR-Cas work and is used in breeding. They enumerate crops in which gene editing has been applied. These crops and traits include dwarf cabbage, blocked purple color carrot, biotic stress-resistant cucumber, reduced amylose potato, faster growing strawberry, delayed ripening tomato, and albino watermelon. They particularly mentioned that these developed crops are modified, but transgene-free, a trait important in considering whether or not to regulate the commercialization of these crops. In potato, eliminating transgene components is more difficult because of its complex genome. Thus, the authors also mentioned the usage of protoplasts or ribonucleoproteins to overcome this limitation. Finally, they stated that gene editing holds promise for horticultural crops, but testing the applicability of the technology in other crops is still needed.
For more information, read the article in Horticultura Brasileira.
[ Send to a Friend | Rate this Article ]
---
PROCERA is a gene involved in growth regulation in tomato. Destructing the proteins made from this gene induces growth. In a previous study, this gene was edited to lose its function in tomato so that the plant will be dwarfed. To verify if this gene is responsible for the dwarf trait, the mutated version of the gene is modified back to its original. If the original trait is obtained, the targeted gene can be concluded to be responsible for the trait of interest.
Researcher Neil Olszewski from University of Minnesota and colleagues modified the PROCERA gene using TALENs and obtained tall plants. Then, these plants were applied with CRISPR-Cas9, and the dwarf trait was obtained. Thus, this gene can be said to be responsible for the height difference in the plants with mutation generated using TALENs and the plants with mutation generated using CRISPR-Cas9.
For more information, read the article in Plant Biotechnology Journal.

Document Reminders
Science and She is an online campaign of the International Service for the Acquisition of Agri-biotech Applications (ISAAA) and its network of Biotechnology Information Centers which aims to empower women in science. Scientists and science communicators tell their stories and aspirations for science and the society with the hope that the stories will help bridge the gap between science and the public.
For each week, one female scientist or science communicator serves as the curator of the Science and She social media pages on Facebook, Twitter, and Instagram. One of the previous curators of the pages was Dr. Barbara Mugwanya Zawedde, Coordinator for the Uganda Biosciences Information Center, a knowledge and information sharing hub of the National Agricultural Research Organization (NARO) in Uganda.
Visit the ISAAA Blog to read more about Dr. Zawadde's stories and aspirations for science.
---
Updated versions of the following Pocket Ks are now available for download:
Bt Insect Resistant Technology
Bt Eggplant
Herbicide Tolerance Technology: Glyphosate and Glufosinate
Delayed Ripening Technology
Stacked Traits in Biotech Crops
Other topics are also available at the ISAAA website.
From The BICs
The University of the Philippines Los Baños-Institute of Plant Breeding (UPLB-IPB) conducted a one-day Training-workshop on the Characterization of Plant Genetic Resources (PGR) of Eggplant on October 12, 2018 at UPLB-IPB. It was attended by around 20 participants consisting of representatives from UPLB-IPB, UPLB-Institute of Computer Science (UPLB-ICS), UP National Plant Genetic Resources Laboratory (NPGRL), National Institute of Molecular Biology & Biotechnology (NIMBB), Philippine Council for Agriculture, Aquatic and Natural Resources Research and Development (PCAARRD), and Southeast Asian Regional Center for Graduate Study and Research in Agriculture Biotechnology Information Center (SEARCA BIC).
The first part of the training, which focused on seedling and vegetative characterization, aimed to build the skills and knowledge of the participants in standardization characterization protocols and data collection for seedling, vegetative, and reproductive plant growth stages in eggplant. Ms. Maria Lea H. Villavicencio and Ms. Visitacion C. Huelgas, both from NPGRL served as resource speakers and covered various topics including basic principles and practices in PGR conservation and management and introduction to germplasm conservation. Meanwhile, Ms. Catherine Hazel Aguilar from UPLB presented the use of mobile germplasm data collection through Open Data Kit, which is an application for android phones. A practicum was held in the second half of the session where the participants tried their hands on the morphological characterization of eggplant.
The activity was conducted as part of the project on the Development of Improved Eggplant Varieties with New Plant Defense Genes for Multiple Insect Resistance using Innovative Technologies, a five-year project spearheaded by UPLB-IPB in collaboration with SEARCA BIC, UPLB-ICS, UP NIMBB, PCAARRD, and the University of Tsukuba.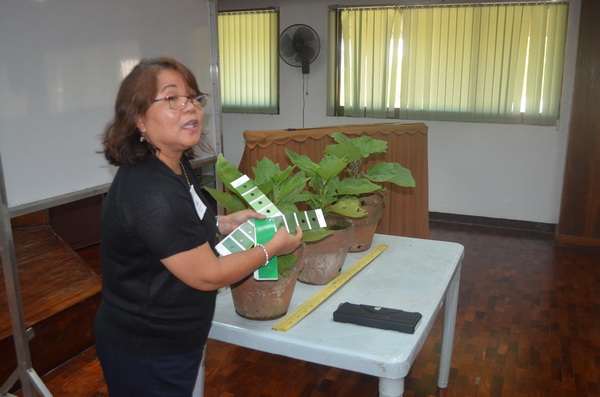 For more news about the biotechnology developments in the Philippines, visit the SEARCA BIC website.
---
An "English News Writing Skills Development Course" jointly organized by the Pakistan Biotechnology Information Center (PABIC) in collaboration with the International Center for Chemical and Biological Sciences (ICCBS), the University of Karachi, and the Higher Education Commission of Pakistan was conducted on August 29 to October 23, 2018 at University of Karachi, Pakistan.
The course was conducted to make science simple and understandable to the common person so that anyone can understand the importance of science such as modern biotechnology. It was attended by more than 30 researchers and science students. The audience said that the course was very helpful, as science news can sometimes be difficult to comprehend for the public because of certain terminologies and language. They added that they are now able to write news in a language that is more understandable for the public. The course was relayed nationwide in various universities of Pakistan and also through video conference facility under the project Virtual Education Project Pakistan.

For more about biotechnology developments in Pakistan, visit the PABIC website.